CYBORG EYE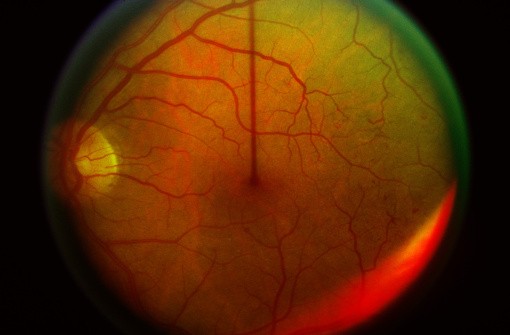 BIOGRAPHY: Intimately tied to the concept of the modern zombie is the "zombie apocalypse"; the breakdown of society as a result of an initial zombie outbreak that spreads. This archetype has emerged as a prolific subgenre of apocalyptic fiction and has been portrayed in many zombie-related media after Night of the Living Dead.[64] In a zombie apocalypse, a widespread (usually global) rise of zombies hostile to human life engages in a general assault on civilization. Victims of zombies may become zombies themselves. This causes the outbreak to become an exponentially growing crisis: the spreading phenomenon swamps normal military and law enforcement organizations, leading to the panicked collapse of civilized society until only isolated pockets of survivors remain, scavenging for food and supplies in a world reduced to a pre-industrial hostile wilderness. Possible causes for zombie behavior in a modern population can be attributed to viruses, bacteria or other phenomena that reduce the mental capacity of humans causing them to behave in a very primitive and destructive fashion.



APPEARS ON :
RSR069 : CYBORG EYE "Demo 1983"

AUDIO:
//https://ratskinrecords.bandcamp.com/album/cyborg-eye-demo-1983

VIDEO:

TOUR DATES:
UNAVAILABLE.